[ultimate_spacer height="20″]
Yoga – Holistic Healing A, focuses on the body's healing systems that are an interconnected whole and approaches physical and mental well-being to work with acute or chronic injuries or misalignments by bringing the whole body into symmetry and balance through yoga:
– Postures
– Breathing
– Meditation
– Relaxation
– Philosophy
Yoga techniques are adapted to meet the needs and capabilities of the student in personalised one-on-one programs designed specifically for each person in their unique situation. We take photographs of our students doing these poses so they can continue to practice at home.
Yoga – Holistic Healing is distinct from other forms of conventional therapy in that it works to alleviate localised symptoms as well as addressing the causal and peripheral imbalances that would otherwise allow the problems to re-occur.
Yoga – Holistic Healing recognises that the body and mind are interconnected through the agency of the breath and that there is a direct connection between mental and physical states and the condition of the breath. Long, slow, steady yoga breathing activates the Autonomic Nervous System (parasympathetic branch), which creates a feeling of peace and calm (Relaxation Response) and allows the body to heal quickly.
In Yoga – Holistic Healing A, you will learn how to work with people suffering mainly from structural misalignments, e.g. back pain, bad posture, herniated discs, knee pain, neck pain, sacroiliac pain, sciatica, scoliosis, weak joints, etc. There will be classes with volunteer students from the public, so you get to experience working with real people, with real problems, and you will practice these postures and techniques on yourself and the other teacher trainees to improve your knowledge and understanding.
The goal of Yoga – Holistic Healing is for the student to take control of his or her health, not only to alleviate short-term discomfort, but also to stay healthy in the long run.
As we rely on public volunteers and their particular health problems, it will depend on who attends as to what exactly is covered in this specialised course. We make every effort to ensure you experience a range of different health issues.
Therefore, no Holistic Healing course (A or B) will ever be exactly the same, as our volunteers will be different each time. You can continue to attend these courses and keep learning and experiencing more.
You will receive a Teacher Training Handbook, Level 5 Yoga – Holistic Healing A Manual and your Teaching Certificate.
Pre-requisite: Level 1 – Discovery and Level 3 – Foundation.
For more information about this Course and the next available date please contact our program director James Bryan james@knoffyoga.com
Fee – $1299 or Early Bird price of $1169 if paid 6 weeks before commencement of the course.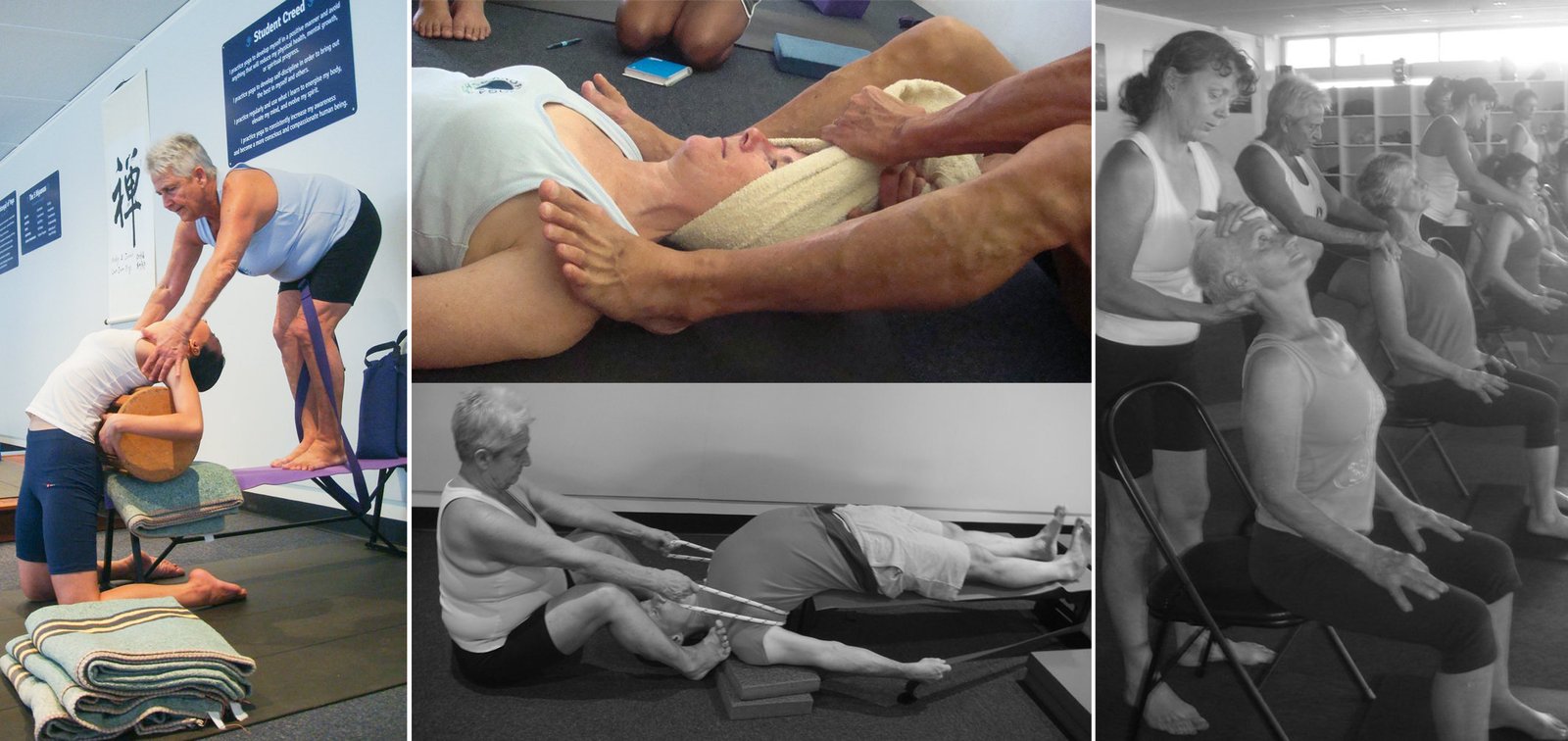 Just a short note to thank you for the Therapy A & B programs which were simply great. You both deal yogic quality in spades and it is truly Cairns' loss to see you head south. But what is really notable is the element of amiable fun that you bring to the mat that makes the learning curve that much more interesting and vivid. Thanking you for all these years of instruction and insight.
Clive Parker – September 2017